Norma Shearer's legacy to the film industry appears to be through her "virginal films" such as, 'Romeo and Juliet' (1936), 'Marie Antoinette (1938) and the Women (1939). However, before the code was removed Norma and her husband producer, Irving Thalberg pioneered highly modern 'vice pictures' discussing such racy subjects as adultery, sex before marriage and sex abroad and not marrying at all. Precode expert, Mick Lasalle called her, "the exemplar of sophisticated [1930's] woman-hood... exploring love and sex with an honesty that would be considered frank by modern standards".
Her off screen personality was brash and straightforward, but her on screen
image seems confused....
Breakout Performance - Pre and Post Code
The top is a picture taken by the great George Hurrell for her role in 'The Divorcee' (1930) and the later is from a scene in 'Romeo and Juliet' (1936). The Precode film was the first in along line of modern Norma 'sex' pictures and cemented her image as the fast-paced new women. It also won her The Academy Award for Best Actress. The film's plot centres around Norma's character whose husband has confessed an affair to her and she retaliates by having a one-night stand of her own. After her husband finds out about her philandering, he leaves her and she moves on to a life of casual flings, casual money and casual men. It was claimed to be moral in its presentation but left little to the imagination. Conversely, 'Romeo and Juliet' (1936) was a fairly faithful remake of Shakespeare's classic play about a young couple very innocently in love and who kill themselves because of it. Both films seem polar opposites.
Norma Abroad
Tantalising the men: Strangers May Kiss (1931)
As a widow, living in Nazi Germany, in Escape (1940)
The two visions seem to be polar opposites. In the first Norma plays a modern, well-born women who left her lover for meaningless frivolity in Europe after he confessed to her that he had a wife. She spends her time lapping up champagne, men and entertainment!
She says:
"I'm in an orgy, wallowing, and I love it." Hilarious!!!
On the other hand, Norma's other foreign based film is less obvious in its themes. Norma plays a widow who helps Robert Taylor's character to rescue his mother Emmy (played by the real life scandal Alla Nazimova) from a Nazi Concentration camp. Although, Norma's character does have a lover it is not treated in the frank way 'Strangers May Kiss' was. And notice her high neckline compared to the revealing dresses of her Precode days.
Between Men
Two films of Norma leaving men and finding men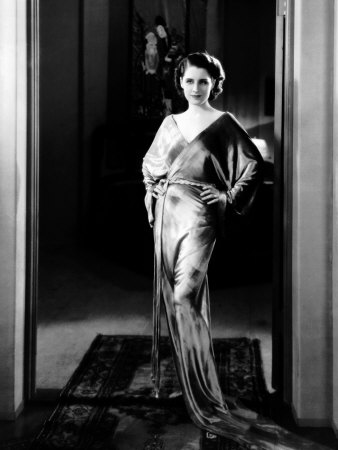 A Free Soul 1931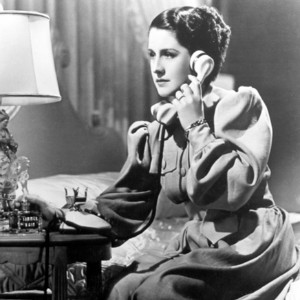 The Women (1939)
Norma's radiance and youth seem unmatchable in her second scandalous film 'A Free Soul' (1931). Her beautiful flowing costumes complement her character of a young independent women who has an affair with mobster Clark Gable who her lawyer father (legendary actor Lionel Barrymore) is defending for the charge of murder. Due to the films blunt dialogue, beautiful costumes and suggestive poses, it is the definition of Precode.
Quote:
Norma and Clark are both at Clarks house
Clark's Character: "And no-one comes or goes unless I say so"
Norma's Character: "Including me?"
Clark's Character: "Including you"
Clark is talking to Leslie Howard, Norma's other, respectable love-interest:
Clark: "Now let me lay it on the line for you, she tossed her Ritz overboard months ago, she came to my house one night and stayed there, you get it?"
Another picture with a philandering husband and Norma in dowdily high-neck lined gowns, The Women (1939) addressed Precode topics in a post-code way. With its dialogue was snappy, packed full of double ententes and brilliant all-star cast, the film was prevented from being a movie with modern ideas suffocated by the traditional values of wartime America.
I have to give Norma credit for this sassy gold number, although it seems so high it could
choke her: