Here is my top 5 'Precode Dreamings', ie. films, actors, events that have been changed because of the Hays Code and that I wish didn't happen.
1) Intensionally Lost: Convention City (1933)
'Convention City' (according to the small amount of information avaliable on it) was a racy 1933 film in a similar vain as 'Footlight Parade' and 'Golddiggers of 1933' with Precode favourites, Ruby Keeler, Joan Blondell, Dick Powell and, the adorable, Guy Kibbee. It is supposed that on the enforcement of the Code, Joe Breen and his employees demanded major changes to the film before its post-1934 re-release. Apparently, Warner Brothers refused to make the alterations and, in retaliation, destroyed all copies of the movie; thus, making it a notorious lost film.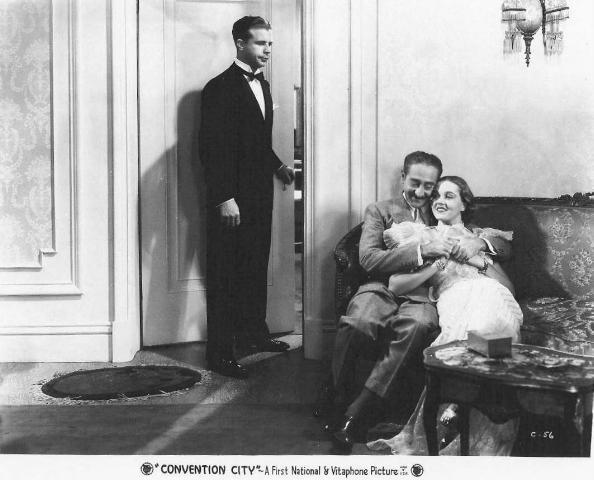 2) Cuts and Retakes: Forsaking All Others (1934)
'Forsaking All Others' (1934) is one of my favourite early screwball comedies; starring Joan Crawford, Clark Gable and Robert Montegomery. The production was plagued with bad timing as the filming coincided with the implementation of the new Code. The censor board, in order to stick with the new found regulation, demanded not only several cuts but many retakes changing the film from an adult comedy to a weak screwball comedy. I always wondered how some of the scenes would have progressed had the director been allowed to extend 'the romance' between the two couples.
3) A Lost Gem: Cleopatra (1917)
A film that is lost out of accident or simply poor storage, 'Cleopatra' (1917) was the triumph of the great silent vamp Theda Bara. Although, this isn't traditionally considered 'Precode' the few stills and 20 seconds of footage avaliable are definitely modern and racy. I've seen Theda in one of her only surviving films 'A Fool There Was' and I always wondered how she would have looked in a similar 'mantrapping' role but with stunning costumes. Also, it's good to see a curvy girl the toast of Hollywood.
4) More Cuts: Mata Hari (1931)
Admitably, I dont have much knowledge of the cuts made to Greta Garbo's exotic spy-drama 'Mata Hari' (1931) but I have seen a number of racy shots of Greta in sheer gowns that are not included in the commecially released film. The GarboForever claims, "The uncensored version is rumoured to appear in a DVD Box in 2008/2009. It could appear in a special "Irving Thalberg" Box set or in "Forbidden Hollywood Vol 4"." But I'm not sure. The censored shots include a dance scene by Greta, a revealing shot of Greta in a nightgown and another where Ramon Novarro carries Greta provactively to their bedroom.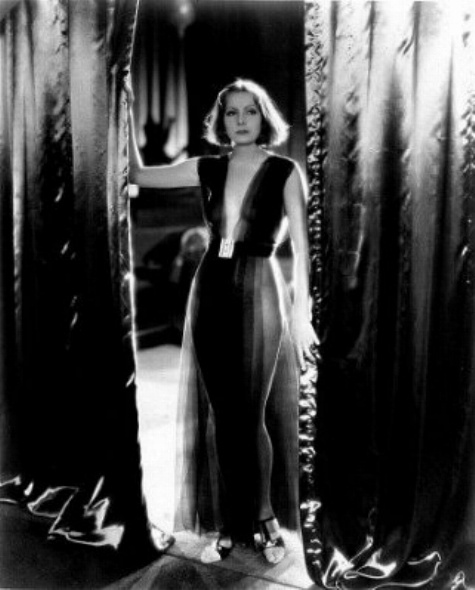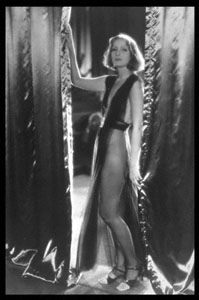 5) Another Garbo Cut: Two Faced Woman
Although not Precode, Garbo's last film appearance 'Two Faced Woman' (1941) is one of my favourite screwball films and was somewhat ruined by heavy censorship. Some parts, such as, Greta's racy clothes, comments and behavour as her characters fictional twin sister were condemned by the Legion of Decency (and banned in some states) but were allowed to remain in the film. Several reshoots had to be made; namely, to show that the Douglas character had knowledge of what the Garbo character was doing and not simply cheating on his wife and some scenes with Douglas' other mistress. Without these cuts the film would have flowed better and, probably, been more entertaining.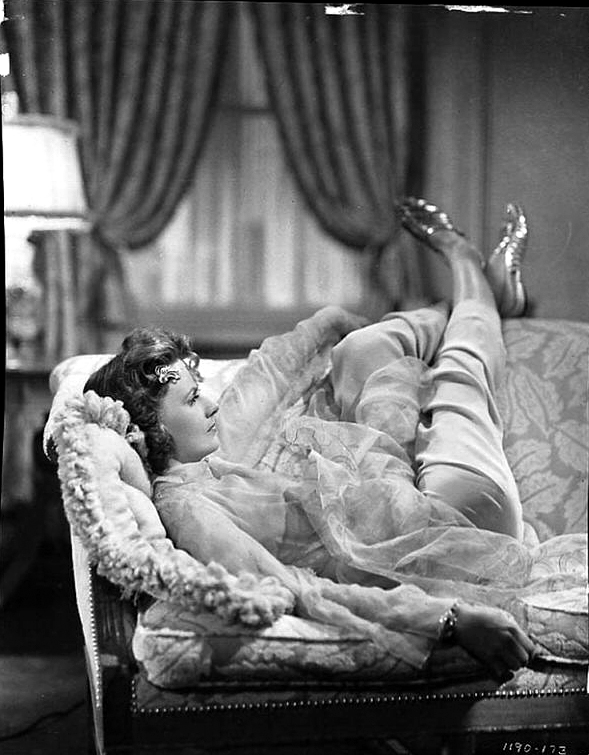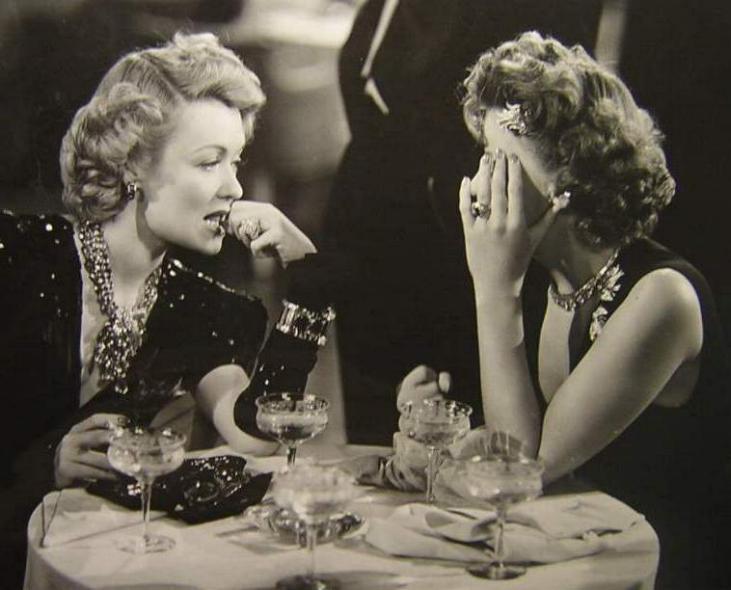 Blink and you will miss it...