Since, I have started watching Precode films I have stumbled upon many actresses that due to the Production Code's enforcement or, simply, the change in audiences tastes have become forgotten to modern viewers. I have listed three whose careers, for different reasons, were mostly over by 1934. If you have any other examples feel free to comment them at the bottom!!
1. Ruth Chatterton
The queen of Precodes. She was sophisticated, capable and strangely sexy. Ruth had roots in the stage which made her a perfect target for a debut into the new medium of talking pictures. She played strong women with either a working girl or hostess slant. As her career began fading in the late 30's she turned to writing and planes for her income becoming a published author and a competent aviator. My top pics for Ruth include: Female (1933), Frisco Jenny (1932) and The Rich Are Always With Us (1932) which includes a very young Bette Davis in a small supporting role.
Ruth as a destitute unwed mother, turned a successful Madam in Frisco Jenny
Ruth as the capable business women, in Female (1933)
A women who can play as well as she works, another clip from Female (1933)
2. Dorothy Mackaill
Another worldly dame, Dorothy Mackaill's racy depictions and modern opinions prevented her career from blossoming as the Precode era ended. Like, Ruth her perfect diction added her entry into talkies as well as her lithe figure and sultry eyes that was perfect for the characters she would later play. Her last film appearance was in 1934 with 'The Cheaters'; however, she did appear in a few television series over the 1960's and 1970's. I have only seen a couple of Dorothy's films but she is a standout as the prostitute in 'Safe in Hell' (1932), the spoilt society girl in 'Kept Husbands' (1931) and the small role in the only Clark Gable and Carole Lombard pairing in 'No Man of Her Own' (1932).
Normally used as a poster for Precode Hollywood, Dorothy in 'Safe in Hell' (1932)
Just lounging around.
In the arms of the most handsome Precode leading man, Clark Gable, who she
is sharing with his future wife, Carole Lombard. Picture from 'No Man of Her Own' (1932)
3. Helen Twelvetrees
A woman with the most beautiful, do eyes whose life seemed to imitate the dramatic, life-worn women she played, Helen Twelvetrees was a top star during the Precode era. Another stage import, Helen's film career began in 1929, with 'The Ghost Talks' (1929) for Fox Studios. Three pictures later she moved RKO Studios (previously Pathe) and continued making mostly mediocre dramas, playing women whose affection for the "bad boy" brought their destruction. Helen was plagued by drug and alcohol for most of her life making her ability to work interrupted and unreliable. Finally, after her long struggles, the women with the sad eyes died from an overdose of prescription medication in 1958. She was only 49. Her top films include, as the naive girl turned murderer in Millie (1931) and with Spencer Tracy in "Now I'll Tell" (1934).
A shot of her wonderful eyes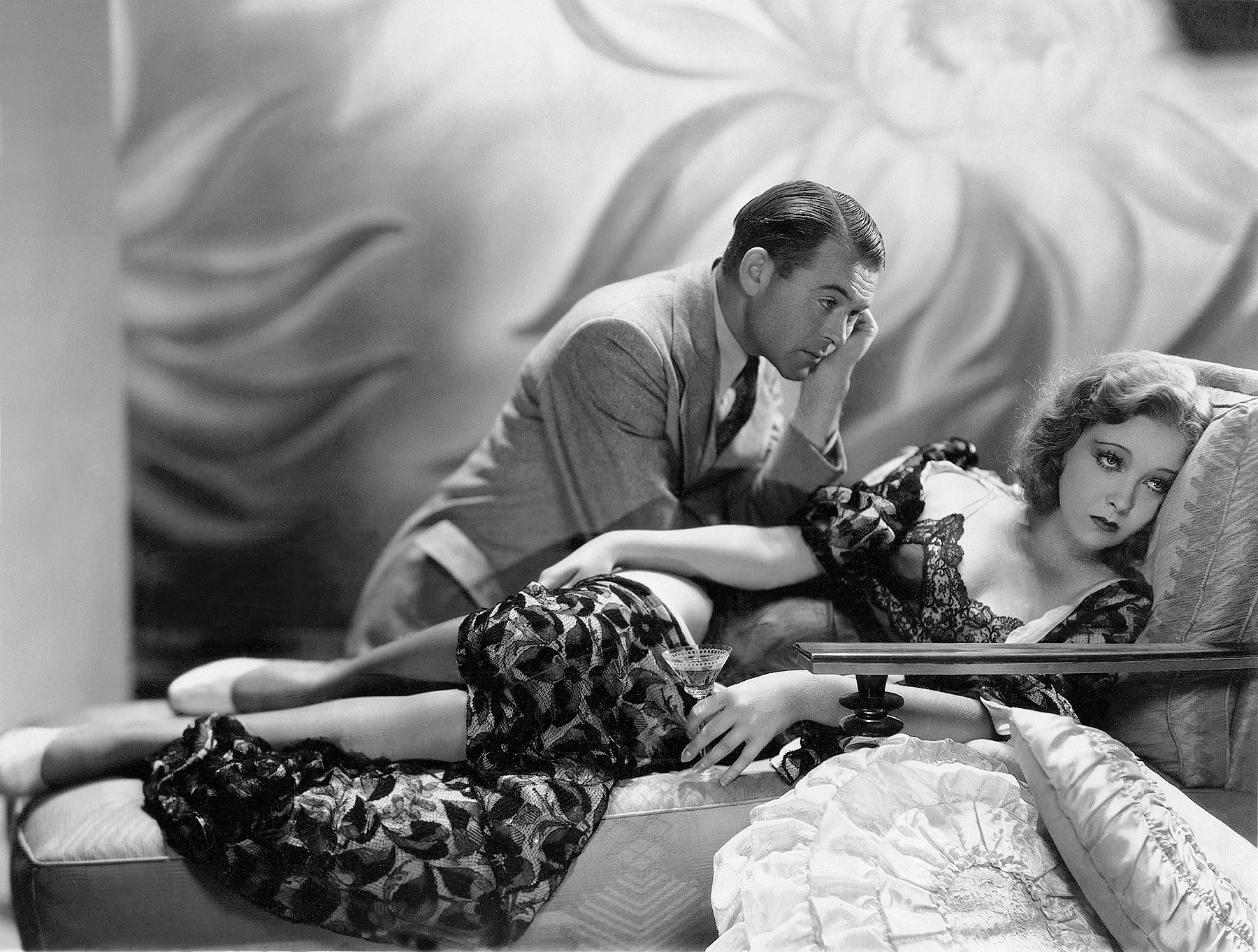 In Millie (1931)
With two other Precode Favourites, Joan Blondell and Lilyan Tashman.
Just thinking.