I've been doing a little series on actresses both Precode and Post-code, mostly when I could think of nothing else to blog. I've looked at the ones whose careers have endured from early talkies until the Classic era and most, I have found, have either needed to or wanted to completely alter their appearance and image to suit the changing times. Bette Davis had to dye her hair and Norma Shearer had to adopt a more calm acting style. But, when I was looking through the wonderful Katey's films and fashion style, other than a few tweaks, a little updating and a few wrinkles creeping in, her look has stayed almost identical. From the early nineteen thirties to well into the eighties, she had remained true to herself and to her style. Here's Katharine both Pre and Post-Code:
Katharine the Modern Woman
As famous aviatrix in Precode 'Chistopher Strong' (1933)
Forward thinking journalist in 'Woman of the Year' (1942)
Katharine in the Past
As Jo in the classic book and Precode film 'Little Women' (1933)

A powerful woman both off an on the screen, her is Katey playing Queen Mary in 'Mary Queen of Scotland' (1936)
Although she was not crazy, she was alittle wild in the Precode film 'Spitfire' (1934)
Not your usual Sunday Afternoon, Katharine with the leopard, Baby, in Postcode, 'Bringing Up Baby' (1938)
Katharine the Marriage Hopper
(not really the correct term, but I needed something for a woman often between marriages)


Her film debut opposite John Barrymore in the odd drama, 'Bill of Divorcement' (1932)

Between two famous leading men, in the hilarious 'Philidephia Story' (1940)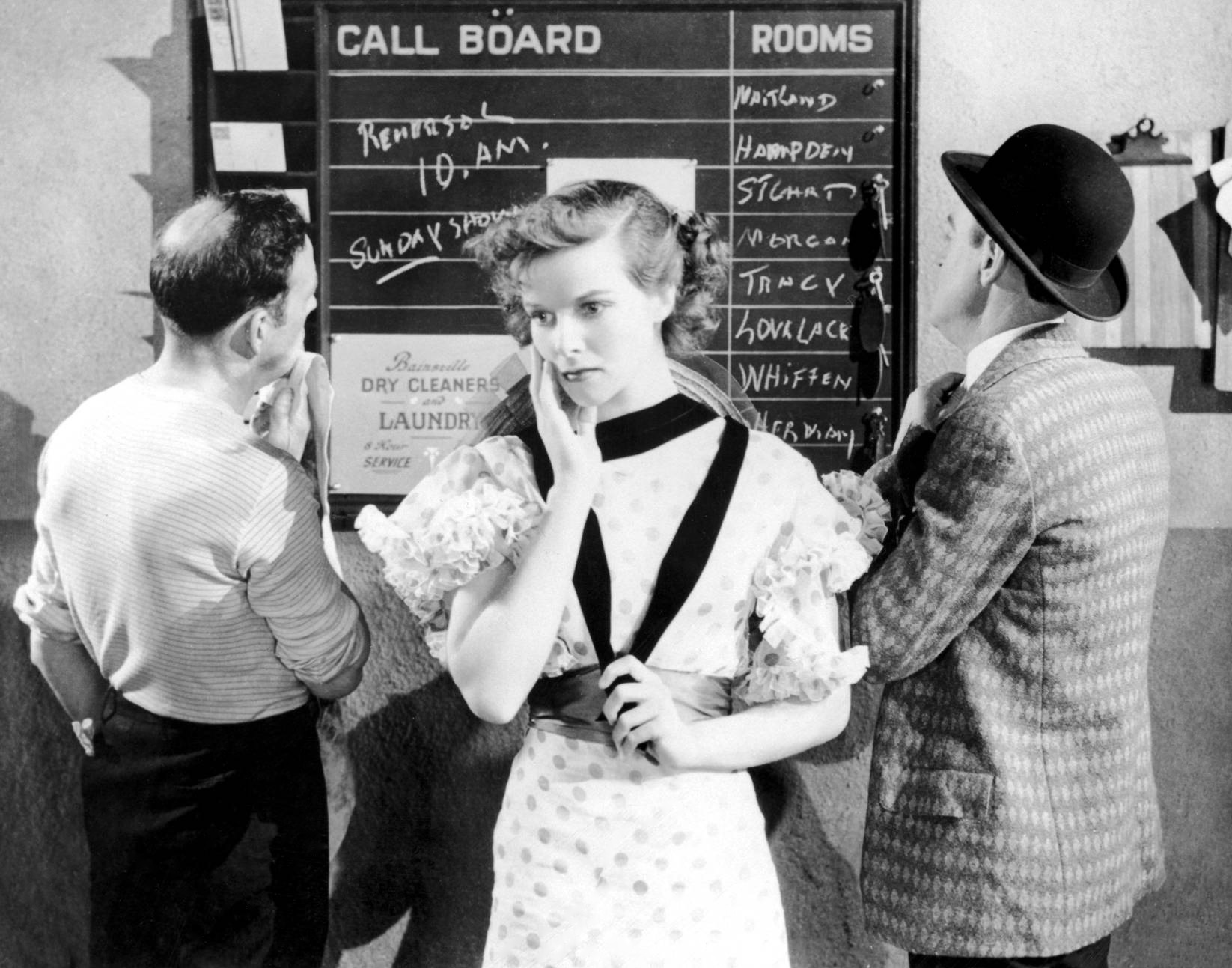 As the adorable aspiring actress Eva Lovelace, in Precode film 'Morning Glory' (1934)

With a young Ginger Rogers in 'Stage Door' (1937)
See if you can spot the difference....