It's strange I had a list of actresses that I planed to use for my monthy tribute - Lilyan Tashman, Fay Wray, even the Precode queen, Kay Francis. But last night I impulsively decided - maybe because I wanted an excuse to see more of his films - to pay homage to the King of Precode, the wonderful Warren William.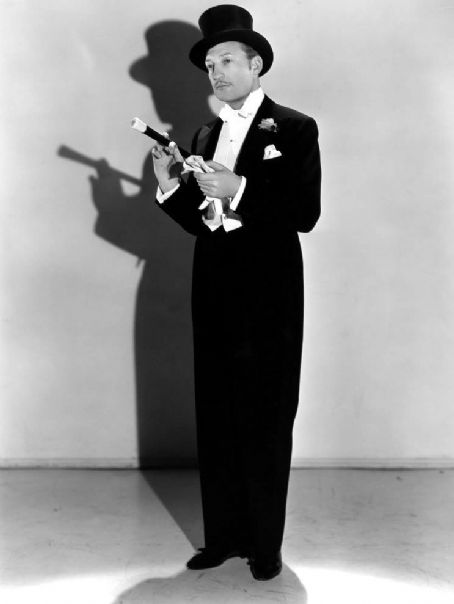 Warren William was a man entirely of the Precode era. Handsome, funny, classy and seductive he shared these qualities with a handful of other famous leading men, such as, Clark Gable and Cary Grant. But he was so much of this era that he is virtually unknown today. The end of the Precode brought a stop to the leading characters that Warren made so popular. He could no longer seduce multiple women at once, have mistresses, wild parties and he had to tone down his sexual innuendo.

This magic never returned.
The "King of Precode" was born Warren William Krech on December 2, 1894 in Aitkin, Minnesota. He started out, like most successful talkie actors, in Broadway and attended the American Academy of Dramatic Arts. Although, he originally wanted to be a journalist he took well to acting and debuted on stage in the H.G Wells play "The Wonderful Visit" in 1924. It wasn't until 17 productions later in 1931 that Warren got his big break in films with Warner Bros. putting him under contract. He was the lead in his first talkie "Honor of the Family" (1931) and was soon cast in other minor depression era movies, such as, "Under 18" (1931) and "Beauty and the Boss" (1931). It wasn't until his role in "Mouthpiece" (1932) that the public started to stand up and take notice and Warners realised Warren's potential not as a comedic talent but as a negative, amoral, domineering businessman. In his roles in "The Dark Horse" (1932), "Employee's Entrance" (1932), "Match King" (1932) and "Skyscraper Souls" (1932) he exemplified the true depression-era villain, a man that resembled the real life political and financial figures of the day and someone the public could love to hate. His career peaked early in 1934, first by playing the male lead in the popular Busby Berkley musical
The beginning of the production code era brought the end of Warren's short lived career. Although, he was featured in a number of fairly successful movies, such as, "Satan Meet a Lady" (1936) with Bette Davis and "Lone Wolf" (1941), he would never be the commanding leading man again. He continued acting up until his early death of bone marrow cancer in 1948, aged only 53. Co-star Joan Blondell interestingly said that he, "was an old man even when he was a young man."
Top 5 Things You Don't Know About Warren
1.
He served in World War 1
2.
He was 6'1", very tall for a leading man at that time
3.
He starred as investigator John Francis O'Connell on the radio program "Strange Wills", two years before his death
4.
Although, his stage persona was of a promiscuous ladies man, he was only married once and had no children
5.
The top Warren fact, that he was a successful amateur inventor. Apparently, he patented the first lawn vacuum, a machine that became popular after his death, and a recreational vehicle that enabled him to continue sleeping while being driven to the studio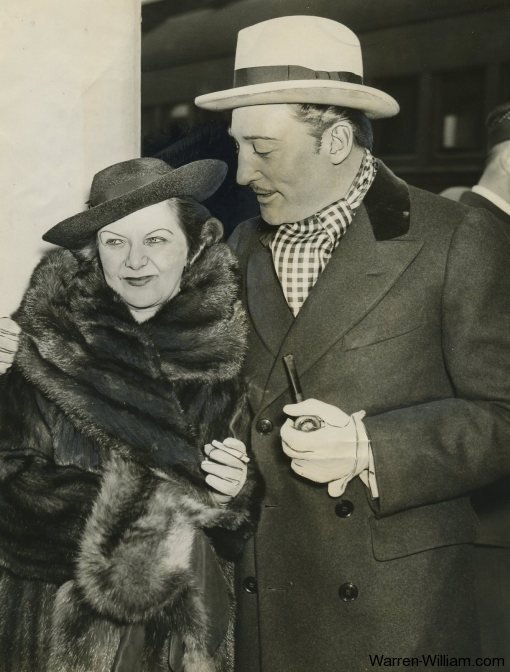 Warren and his only wife Helen
Like usual, I have devised a list of movies that I will review over the coming month. As Warren portrayed a number of different types of characters, I choose two sets of diverse films in order to get a full picture of his talents. The first pair is Warren in a comedy role with "Smarty" (1934) and "Goodbye Again" both with Joan Blondell. The other couple showcase Warren's ability to be deceptive and ruthless with "Employee's Entrance" (1933) alongside Loretta Young and "Skyscraper Souls" (1932) with Maureen O'Sullivan.
People have always commented on the resemblance of Warren William to John Barrymore. As leers go, they are both amazing but in different leagues. I also imagined John was the seducer for the upper class and Warren for the working class. What do you think? I'm including my first ever poll for the month of Warren. The question: Who has the best leer? Your possible answers Warren (of course), John Barrymore, Gary Cooper – for his quiet, grinning expression and Clark Gable, mainly for the adorable ears and smile. Also, I understand a lot of people don't watch many Precodes, so I've included an 'I don't know' option for those new to Precode.
Blink and you will miss it...